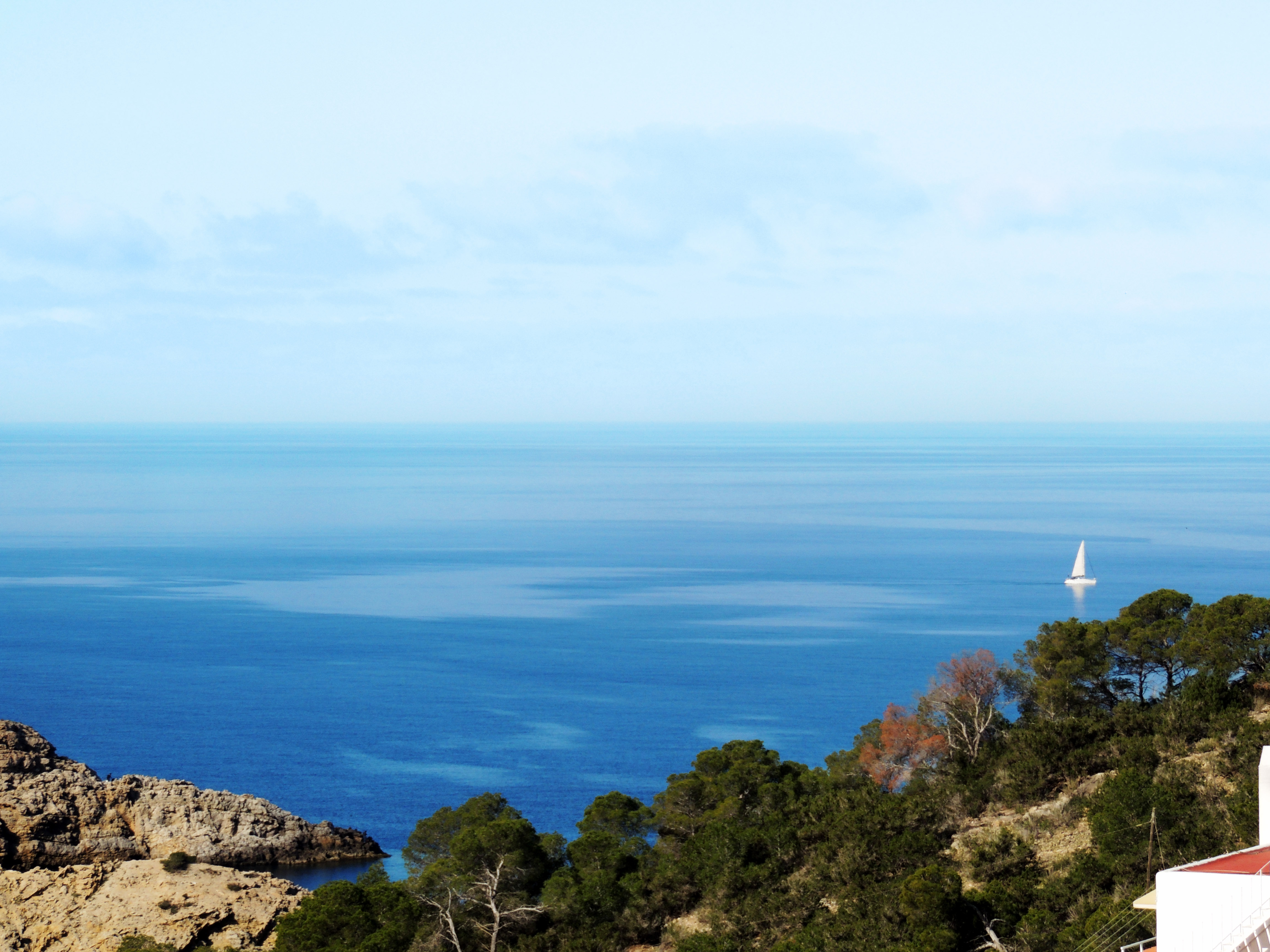 Experience a wonderful holiday in Ibiza: villas and rustic houses for rent with Engel & Völkers
---
Spectacular views, white beaches, average temperatures of around 26 degrees in the summer and mild 12 degrees in the winter, almost 360 sunny days a year, a rich flora and fauna and varied gastronomy from the Ibizan rural cuisine to international Michelin restaurants: Ibiza offers heavenly conditions for demanding vacationers. Rent a stunning villa or rustic house with our estate agents Engel & Völkers and discover the diversity of the island. Whether singles, couples or families – in Ibiza everyone will find the right property in the right region. Convince yourself and take a look at our portfolio of first-class villas and rustic houses that our real estate agents currently rent on Ibiza.
The diversity of Ibiza inspires tourists from all over the world
When vacationing on the Balearic Island, you have a wide range of leisure activities to choose from. Sights such as the south-west nature reserve Les Salines, the famous salt fields of Ibiza or the nearby Phoenician settlement on the beach of Sa Caleta are popular destinations. Anyone who likes to be physically active while on vacation should definitely use one of the numerous offers for diving, kayaking, sailing, horseback riding, tennis, golf etc. Swimming opportunities are always close to your rented villa or rustic house as Ibiza has countless beautiful beaches with white sand and turquoise water, such as Cala Comte and Cala Bassa in the southeast or Cala Benirrás in the north. The Cala Benirrás, known as the Hippie Club, is undoubtedly one of the top recommendations of our real estate brokers Engel & Völkers: The rock framed bay with pine-clad hills is particularly popular with families who rent a rustic house or villa in the area. The spectacular sunsets are musically accompanied by hippies with bongo drums and create a romantic atmosphere. In Ibiza, you can celebrate with joy. Especially in Ibiza Town and the surrounding area, there are some internationally known clubs. In 2019, the HÏ Ibiza has been one of the hottest party venues for locals and tourists from all over the world, in which well-known DJ greats like David Guetta do their thing.
With Engel & Völkers you will find the right property for your holiday rental in Ibiza
A lifestyle with the most recreational opportunities is offered to tourists in Ibiza Town. However, this does not mean that peace and relaxation are not to be found here: individually scattered throughout the country, detached properties are typical of Ibiza. So, if you prefer to rent a secluded villa or rustic house for your holidays and at the same time be able to reach large cities such as Ibiza Town or Santa Eulària des Riu in only a few minutes, our estate agents from Engel & Völkers will have some wonderful properties for you to choose from. If you want total isolation and welcome a rural character, we recommend renting a rustic house or villa in the north of the island. The area is ideal for hiking along the rugged cliffs and visits to small authentic villages. In addition to isolated beautiful beaches such as the Cala d'en Serra, the Cueva de Can Marca Cave is one of the attractions worth seeing in the north of Ibiza. Contact our estate agents from Engel & Völkers for current real estate offers and enjoy your dream vacation in Ibiza soon.
If you'd like to buy a house or a villa, please click here.