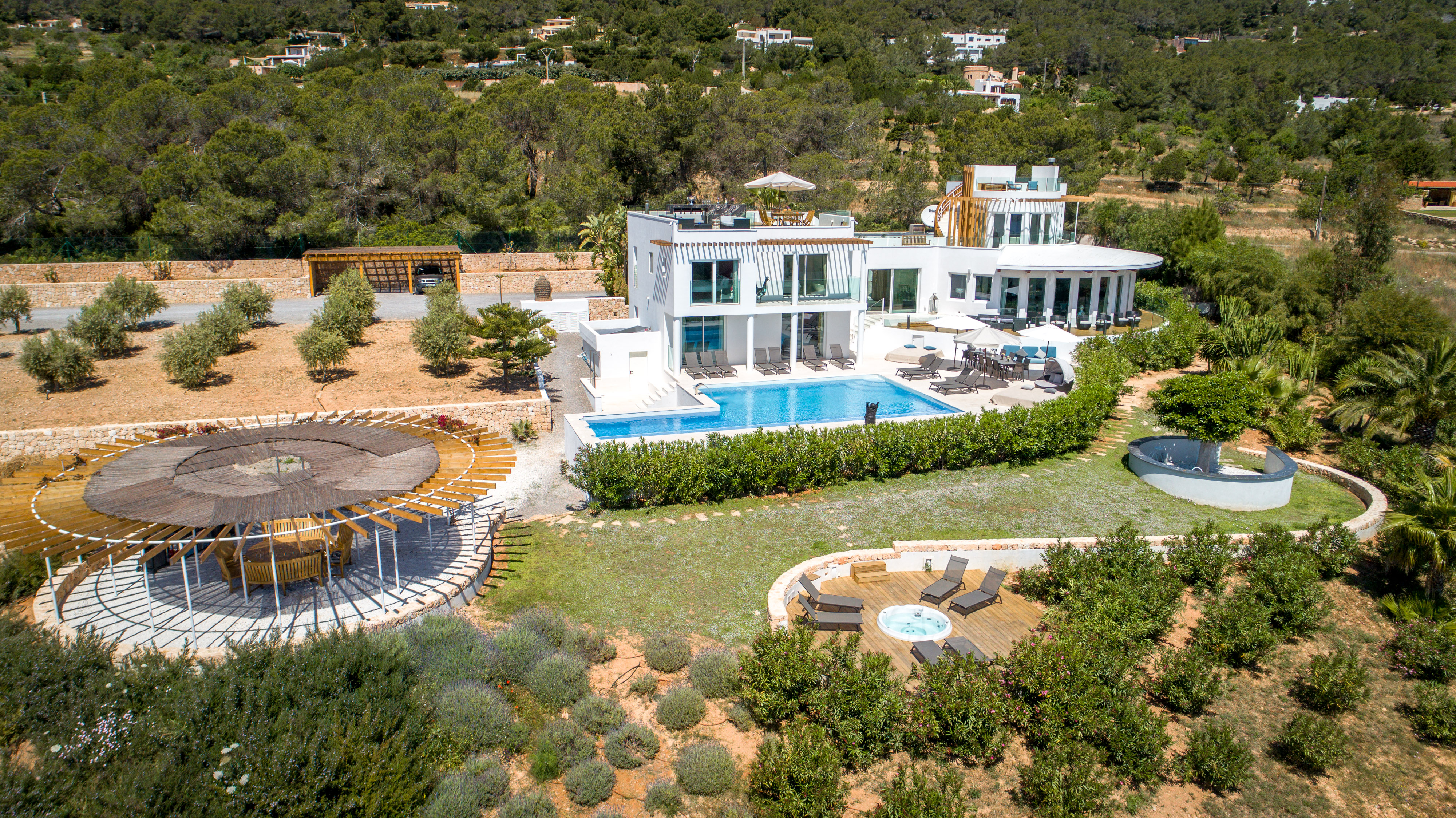 Rent a villa in Ibiza in October and enjoy a peaceful time on the island
---
You want to get away from everyday life in October this year and take time for yourself and your friends or family? How about renting a villa or rustic house in Ibiza to replenish your energy reserves? If you are looking for relaxation, staying in Ibiza in October is definitely worth it, as there are fewer tourists on the popular island at this time and a more relaxed atmosphere than in the high season. Feel free to contact the Rental Department of Engel & Völkers directly to discuss the details! We can assist you in your search for rustic houses or villas that suit you and in which you can spend an unforgettable holiday that you will remember for a long time to come.
Why you should rent a villa in Ibiza in October
October is especially suitable for peace-seeking travelers. At this time, it is more  quiet on the island, as the high season has come to an end. And yet, as a tenant of a villa, you will still benefit from pleasantly warm temperatures during this month, while in other countries it is slowly getting colder. If you want to recharge your batteries before the winter, than a holiday in Ibiza is the right thing to do. Contact the rental department of Engel & Völkers Ibiza and let them advise you on renting a property on the beautiful island. Stroll along the beautiful beaches and enjoy the weather and the pleasant Mediterranean climate. But there are other benefits that await you as a tenant of a rustic house or a villa in Ibiza in this time of year: you will quickly find a free parking space and have your peace on the beach. In addition, you can stroll through Ibiza Town in a relaxed atmosphere and look stress free in the boutiques and shops.
Engel & Völkers recommends this dream villa for rent in Ibiza
We would like to introduce you to a very special villa for rent in Es Cubells! The holiday home is located on a large private plot in a quiet location between the hills of Es Cubells. As a tenant of this dream villa, you can look forward to impressive 6 bedrooms, 6 bathrooms and a total living area of ​​700 m². The villa is superbly equipped and offers stunning panoramic views of the sea and the surrounding hills. This unique holiday property features unique architecture, underfloor heating, air conditioning and a yoga studio. Other highlights include the large terraces and outdoor bars. As a tenant of this high-quality villa, there will certainly not lacking anything! Contact the Rental Department of Engel & Völkers and rent this dream villa in Es Cubells or another attractive holiday property from our portfolio for an unforgettable holiday in Ibiza in October.
If you'd like to buy a house or a villa, please click here.