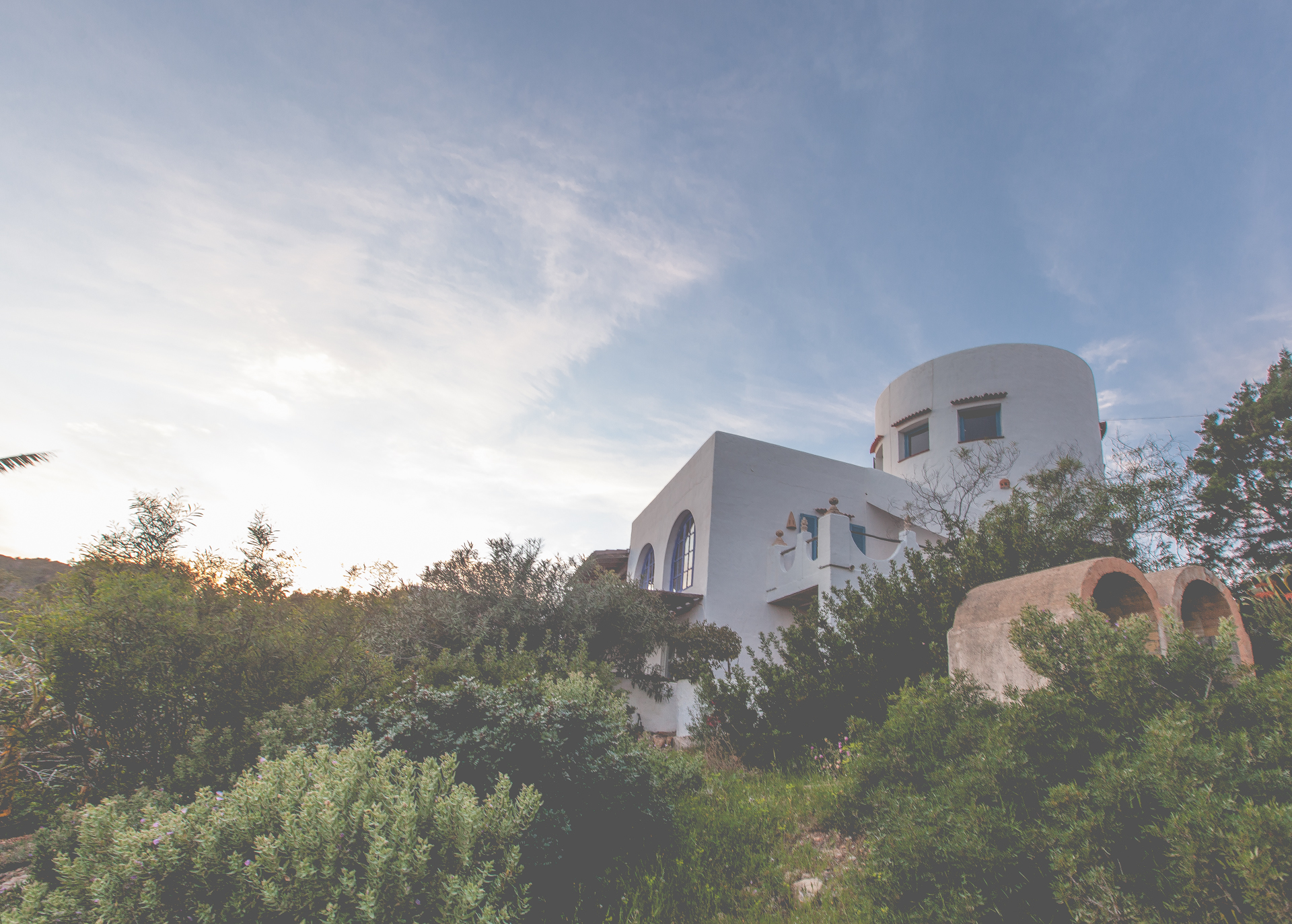 Rent a villa in San Carlos for an unforgettable holiday in Ibiza
---
Your holidays should be special in 2019? Then San Carlos in Ibiza is our recommendation for your next vacation. If you rent a special holiday property from our portfolio, you will experience moments that will long be remembered. Our estate agents at Engel & Völkers on site are your go-to for all your questions about your dream holiday in a high-quality villa or rustic house in San Carlos or other places on the beautiful Balearic island.
Rent your personal dream villa in San Carlos with Engel & Völkers!
San Carlos acts as a haven for many holidaymakers, and offers the best possible conditions for water sports enthusiasts to practice a variety of sports: Sports-loving island visitors use the beaches in San Carlos to pursue sports such as water skiing, stand up paddling, snorkelling or diving. Forget about everyday life and discover the water world of Ibiza actively in the sea or on a long beach walk at sunrise or sunset on the beach. What do you think about renting a villa near the water so that you can spontaneously go for a walk on the beach at any time of the day? Some vacationers also take advantage of the opportunity to jog along the soft sand before sitting down with your family or friends at the breakfast table of your vacation home. You don't just want to relax during your holiday, but would love to immerse yourself in the nightlife of the capital once in a while? If you decide to rent a villa in San Carlos, that is easily possible because of its proximity to Ibiza Town. You would like to experience these many benefits during your next vacation and rent a holiday home in San Carlos? Contact our estate agents Engel & Völkers on site – we advise you comprehensively and competently.
Plan your vacation in Ibiza in San Carlos with the estate agents of Engel & Völkers!
When looking for the right villa for your holiday in San Carlos, rely on our know-how. The estate agents of Engel & Völkers look after and advise customers from a total of thirty-four countries who would like to spend unforgettable holidays in Ibiza. We would like to advise you as well. We have an extensive market knowledge and many years of experience in the rental of high-quality rustic houses, villas and homes on the Balearic Island. Do you have questions about rental rates, location advantages, a specific villa or a holiday home in San Carlos? Our real estate agents do not want to leave any customer requests unfulfilled, which is why we are happy to answer these and other questions about your holiday in our own villa. Not only do you benefit from our diverse selection of vacation properties, but also from the service that our real estate agents offer on site in Ibiza. Are you convinced? Take the next step towards a dream holiday in San Carlos and get in touch directly with our real estate shop in Santa Eulalia or in Ibiza town.