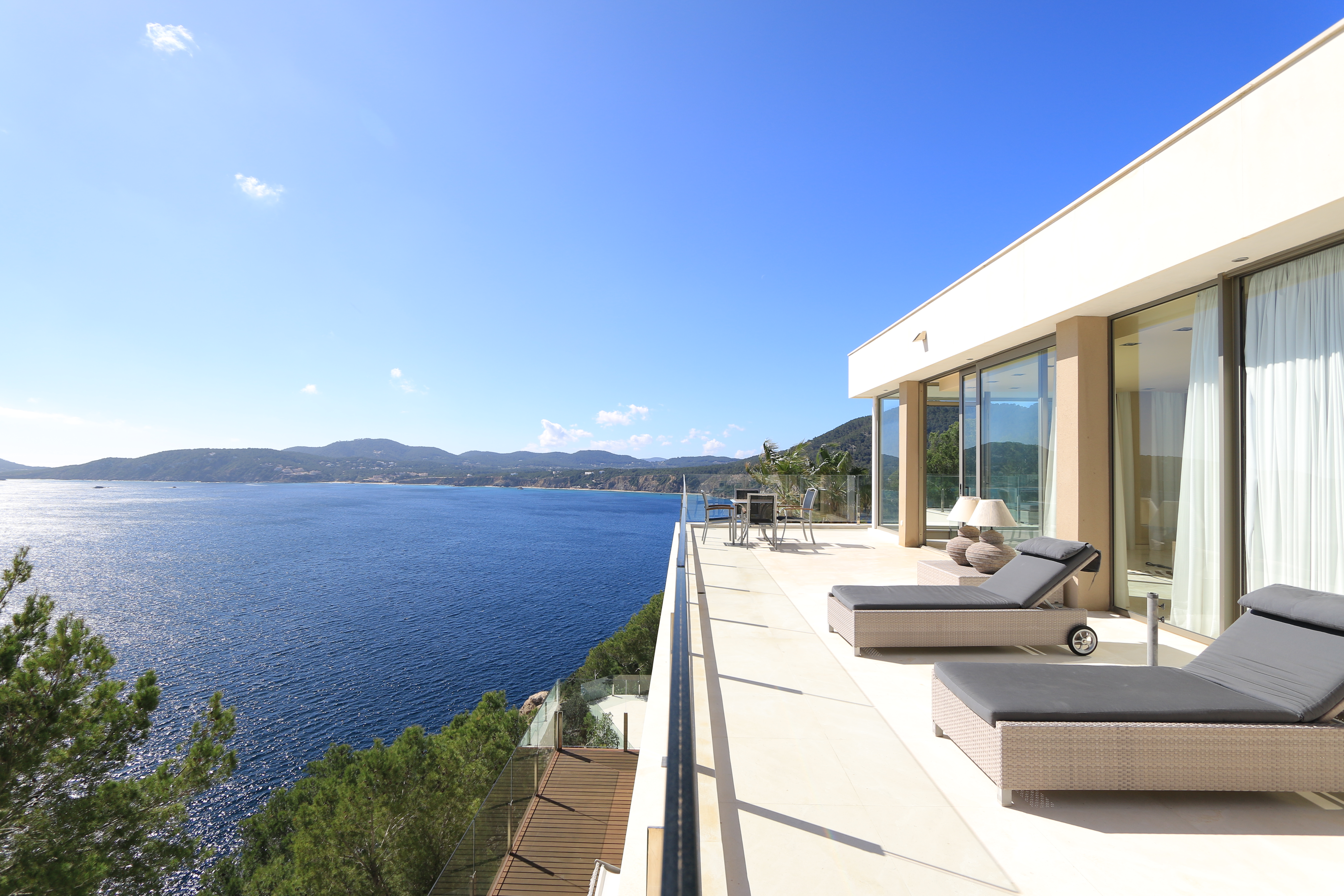 Rent a villa in San Juan, the rural Ibizan community with a special flair
---
You want to get away from everyday life and are looking for a villa or a holiday home that offers you comfort and is located in a Mediterranean location that offers the best conditions for a completely relaxing holiday? You are in the comfortable position of being able to decide freely where you want to spend your next holiday and so you are currently wondering where your next trip should go? If you find it difficult to make a choice in the wide range of heavenly destinations, we would like to help you choose the right holiday destination and focus your attention on the Balearic island of Ibiza and the rural community of San Juan.
Ibiza is a popular destination for a reason
Extensive beaches, an impressive variety of water sports and other recreational opportunities, a colorful nightlife with first-class clubs, bars and nightclubs, as well as open-minded, interesting, fun-loving people – all this and much more is Ibiza. Whichever municipality you choose to rent a villa or a holiday home, the people you meet are well-balanced, content and vibrant with life energy. This positive attitude to life can be felt throughout the island, which is why Ibiza is so popular with tourists. What makes San Juan the predestined destination for your Ibiza vacation? The Ibizan village of San Juan exudes its own charm. The craft market, which you can visit on Sundays, is always a highlight. The market is located in the village square – directly opposite of the church. Look forward to ceramic vases, terracotta products, leather goods, woven baskets, silver and gold jewelry and much more. If you want to spend a full day in a secluded spot during your holiday, we can recommend the bays of Cala Benirras and Cala San Vicente as a potential destination. The bay of Cala Benirras is surrounded by pine trees and is particularly suitable for snorkeling, as the water here is particularly clear. San Juan has everything you need for a completely relaxed holiday outside your holiday home or villa: restaurants where you can experience the typical Ibizan cuisine, bistros for a delicious coffee in between, and grocery shops serving local produce which you can then process in your holiday home.
Find a holiday home or villa according to your wishes in our portfolio for San Juan!
Our real estate agents are very familiar with the market segment of holiday homes and other holiday rentals throughout the island and can therefore offer you a wide range of properties with different equipment criteria. Tell us your individual requirements for your holiday home or villa. Afterwards you can relax and enjoy the feeling of anticipation for your holiday in San Juan while we locate the holiday home that won't leave anything to be desired.