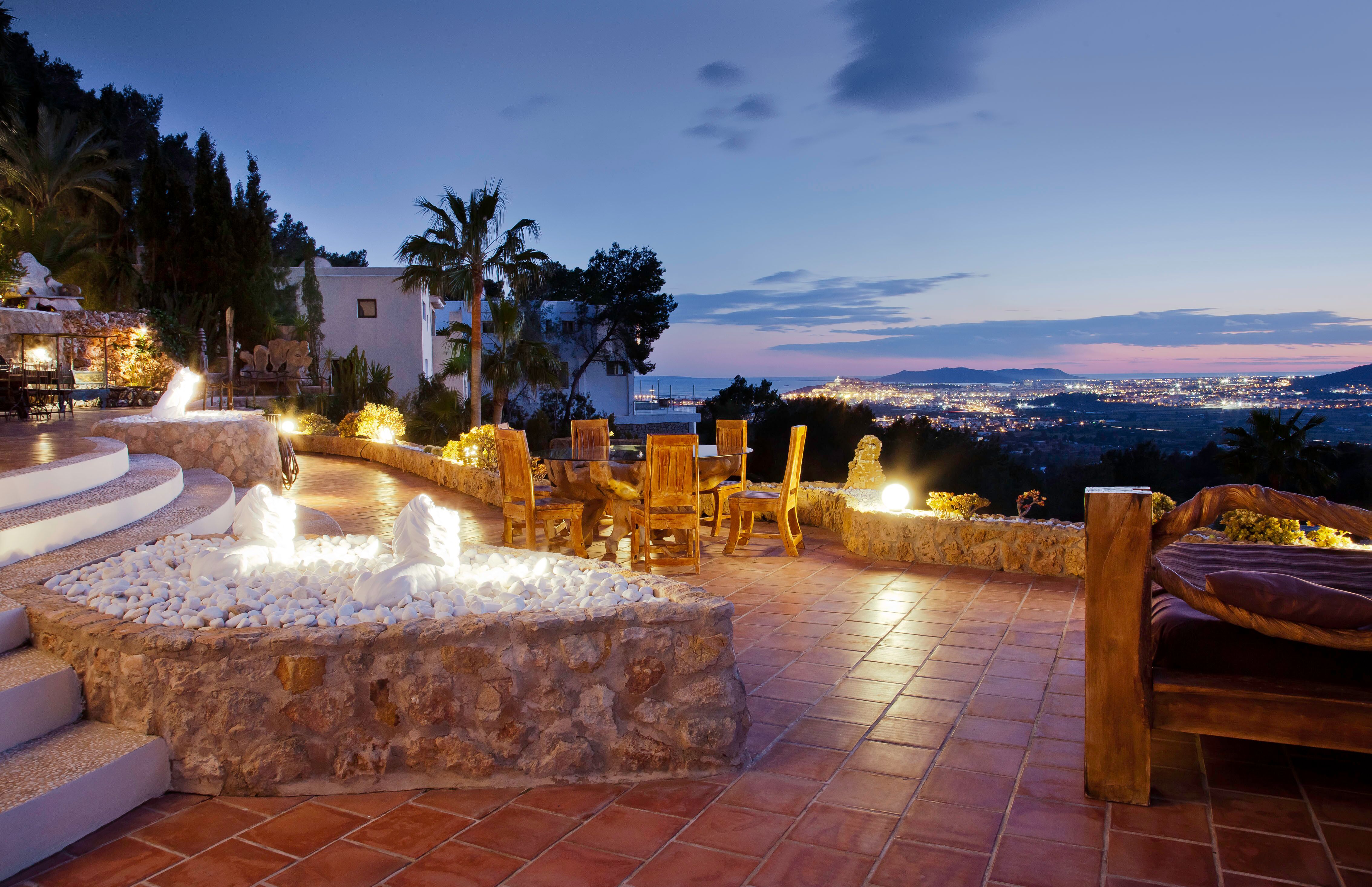 Rent a villa or rustic house in Santa Eulalia – we show you the right accommodations
---
Ibiza is popular. In recent years, the number of tourists has steadily increased, pulling it from all over the world on the island. You also want to spend your holidays on the popular island? You have not been able to choose a specific community yet? However, you are sure that you want to rent a villa in a prime location? How about renting a holiday home for yourself and your family in Santa Eulalia? In your own Villa is where you are flexible, independent and completely for yourself.
Rent and plan your vacation with our real estate agents on site
The real estate agents at Engel & Völkers Ibiza would like to recommend Santa Eulalia as a holiday destination. We would like to introduce you to the advantages of the southeastern community. Many municipalities in Ibiza have their own marketplace, which is the center of social life and where residents or tourists like to spend time to exchange ideas, to shop or to be pampered with culinary delights. In Santa Eulalia, the Passeig de s'Alamera is that type of place, surrounded by many small nice restaurants, bistros and cafes. In summer, there is also an arts and crafts market on many days.
Some of the sights that can be explored in Santa Eulalia during your vacation offer interesting insights into the history of Ibiza. Visit, for example, the fortified church Puig de Missa. Unlike defensive towers, the church was not built exclusively to ward off enemies. The church was also a place of retreat, shared devotion and many-sided dialogues. It thus served as a stable fortress and a place of community alike. In a pirate attack, the fortified church was damaged, meanwhile, it was extensively restored. Many visitors interested in history and culture are drawn to Santa Eulalia, and want to take a closer look at the altar and the two chapels in Baroque style.
In Santa Eulalia you will find a lot to do on rainy days
Although Ibiza is the warmest island in the Balearic Islands and the rainfall is low, there are some days when it rains. On rainy days, we can recommend a visit to the museum as a successful pastime. You can choose between two museums: The Sala Barau is located in the center and was named after the artist Laureà Barrau. Here is where you can find mainly Impressionist works by Barrau flaunted, who once lived in Santa Eulalia. Accordingly, his landscape themes are focused on Ibiza and in particular to the municipality of Santa Eulalia. The second museum is the Museu d'Etnogràfia, which is housed in an authentic villa and gives an insight into the rural life of earlier centuries.Rent a villa in Santa Eulalia. The real estate agents at Engel & Völkers Ibiza will show you the right holiday accommodation for your time on the beautiful Mediterranean island.
If you'd like to buy a rustic house or a villa, please click here.