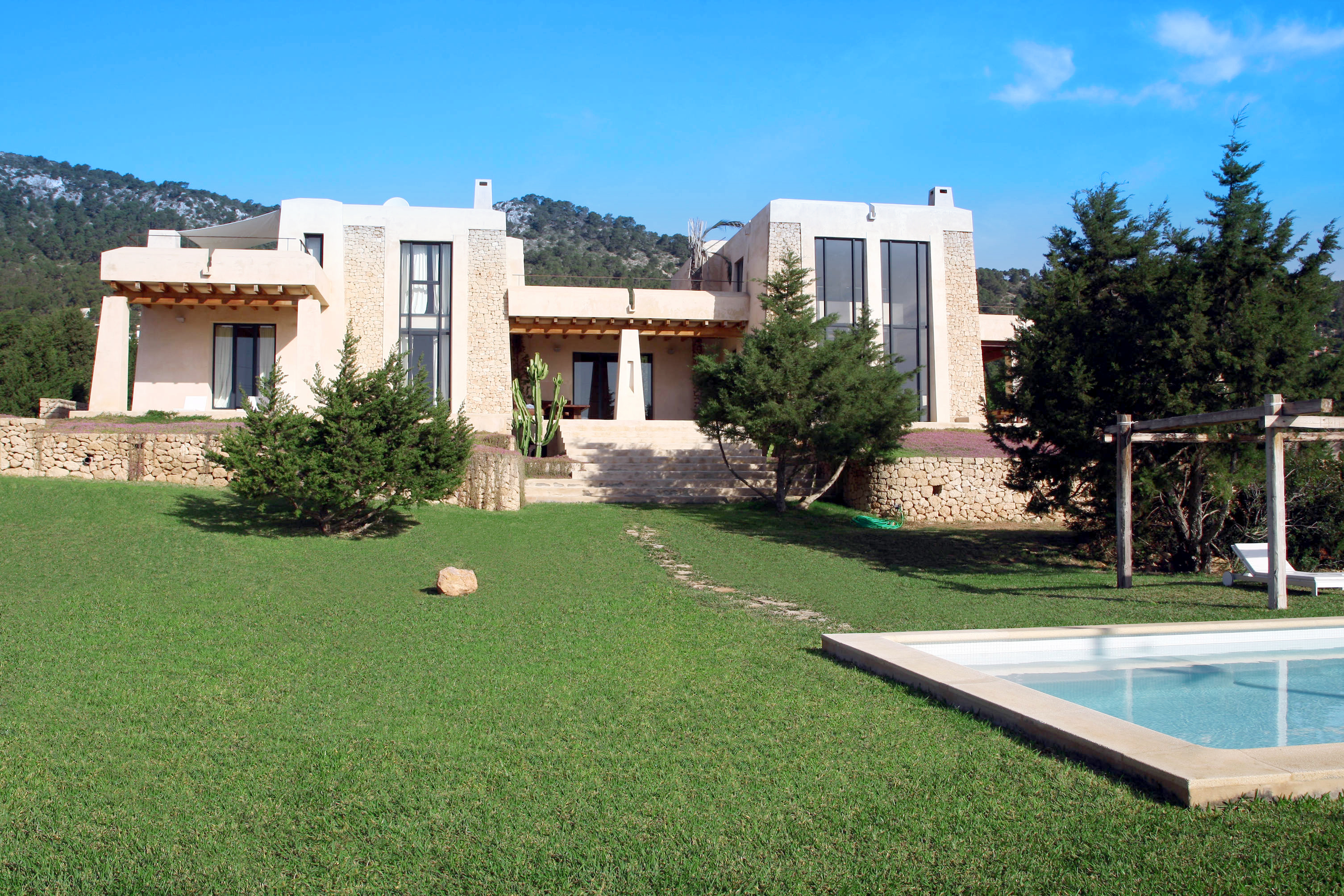 San José: Noble real estate for rent in the sought after south of Ibiza
---
The charming little village of San José is located in the southern interior of the island. The narrow, winding lanes, flowers and the well-preserved parish church in the heart of the village spread a harmonious and contemplative atmosphere. Despite the small size of the place you get everything for your daily needs. The south and the southwest of Ibiza are among the most exclusive locations of the island and are highly sought after for the rental of a holiday home or a rustic house. Popular beaches such as Cala Bassa and Cala Conta are just minutes away, while the international airport and Ibiza Town are also conveniently located, adding to the area's growing popularity with real estate seekers. If you are looking for a rustic house or a holiday home for rent in San José, our estate agents from Engel & Völkers look forward to assisting you.
A varied leisure offer enhances the quality of life in San José
Within San José there are a number of attractions and activities for all tastes – whether culture, sports, history or parties. Ibiza has a 3000-year history and a rich cultural heritage. Phoenician, Roman, Muslim and Christian influences are still visible today, making the island a melting pot of different cultures. Antique crafts such as basket weaving, ancient jewelry design and leather working are still maintained in villages such as San Miguel, taking the traveler on a journey through time to bygone eras. In the surroundings of San José we recommend a visit to the ruins of a Phoenician settlement in Sa Caleta; The site includes the nature reserve Les Salines, where you can admire the famous salt fields of Ibiza. On hiking tours the  pirate watchtower Torre de Savinar, built in 1763, is a must. From there you have a spectacular view of the blue sea and the rocky islands Es Vedra and Es Vedranell. With the rental of a holiday home or a rustic house in San José you are only a short distance to some of the most beautiful beaches in Ibiza. These include Cala Bassa, Cala Conta and Cala Jondal. Also Ibiza town with excellent restaurants, shops and world-famous clubs is in close proximity to your holiday home.
Luxury real estate: Engel & Völkers will find your dream home for rent
Great rustic house and holiday homes are scattered in San José and the surrounding area and offer privacy with their seclusion. For example, consider this elegant Ibizan villa in San José that our real estate agents currently offer for rent. The property was renovated in 2014, retaining the traditional architecture. 310 m² of living space, each with 5 bedrooms and bathroom can accommodate 10 people. The outdoor area includes a tennis court and a large pool overlooking the sea. If you are interested in renting a holiday home or a villa in San José, you can access our portfolio of high-quality rental properties here or let our real estate agents at Engel & Völkers Ibiza advise you personally.